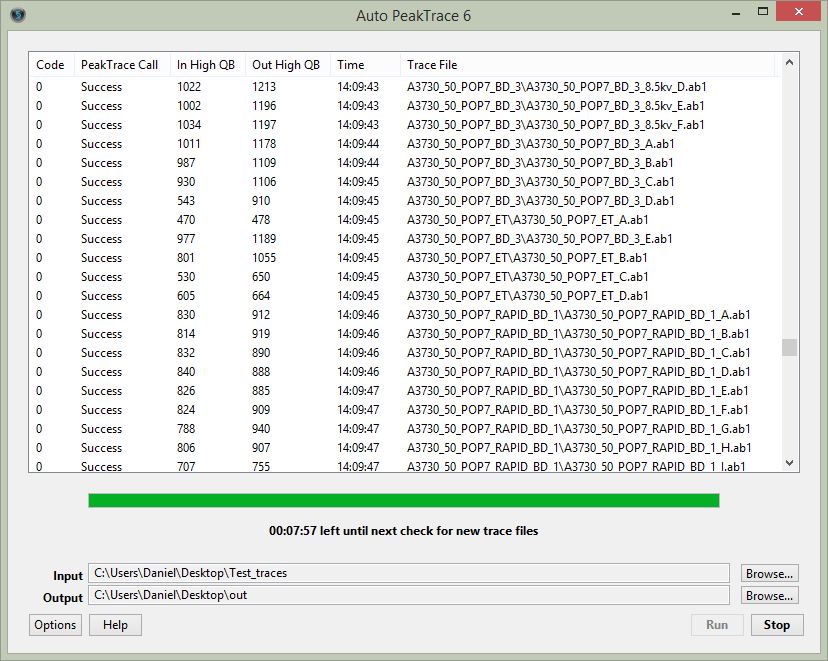 We have released Auto PeakTrace 6.43 and PeakTrace Linux x86_64. This update is a bug fix/optimisation release and is recommend for all users of the 6.40 or greater. The full list of changes and improvements are
Additional checks for PeakTrace USB Key issues.
Update of the CodeMeter runtime to 6.30.
Bug fixes for the auto start and clean baseline modules.
Improvements to fuse basecall module.
Auto PeakTrace 6.43 and PeakTrace 6.43 Linux x86_64 can be downloaded from the PeakTrace:Box Downloads page. If you do not have the password to access the PeakTrace:Box Downloads page please contact us @ {This email is obscured. Your must have javascript enabled to see it} or contact your local supplier for the update. This update will also be available via the automatic update system within 24 hours.
If you are current running a version of PeakTrace from before 6.00 you may also need a license upgrade.