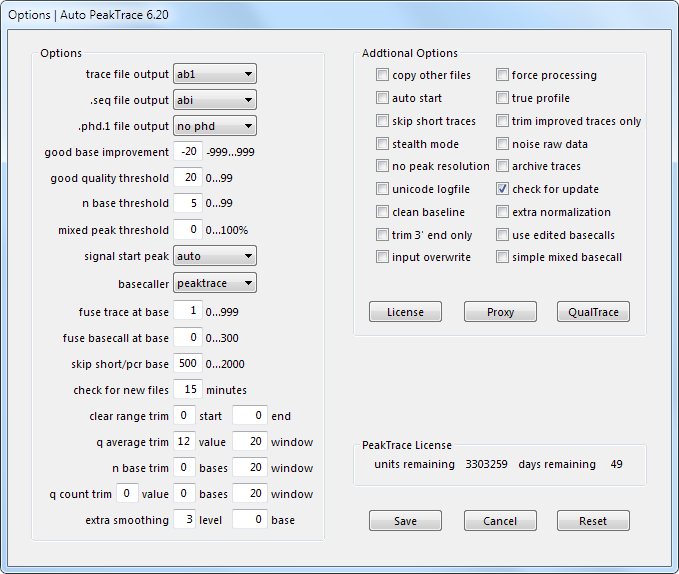 One thing we have noticed is many people are running old version of PeakTrace. While it is in general a good idea to use software you are familiar with, with PeakTrace it is best to keep up to date as much as possible. there are a number of very good reasons to use the latest version
PeakTrace will stop working correctly approximately 18 months after it is first release. It will still run, but the quality of the results will be very poor. Anyone running a version of PeakTrace from before 5.70 should upgrade today.
PeakTrace is actively being developed and improved. Unlike most Sanger sequencing software companies, Nucleics is continuing to invest significant resources in improving PeakTrace. By running the latest version you get access to all these improvements. Some of the great new feature of PeakTrace 6 are described in the PeakTrace 6 In Depth articles.
Bugs are only fixed in the latest version. If you run into an issue or bug with an older version of PeakTrace then there is a good chance it has been fixed in a later release.  If the issue is new then we will be able to fix in the next release. If the bug is specific to an older release then it will not be fixed.
It is free. If you have a current license you can upgrade at anytime at no cost.