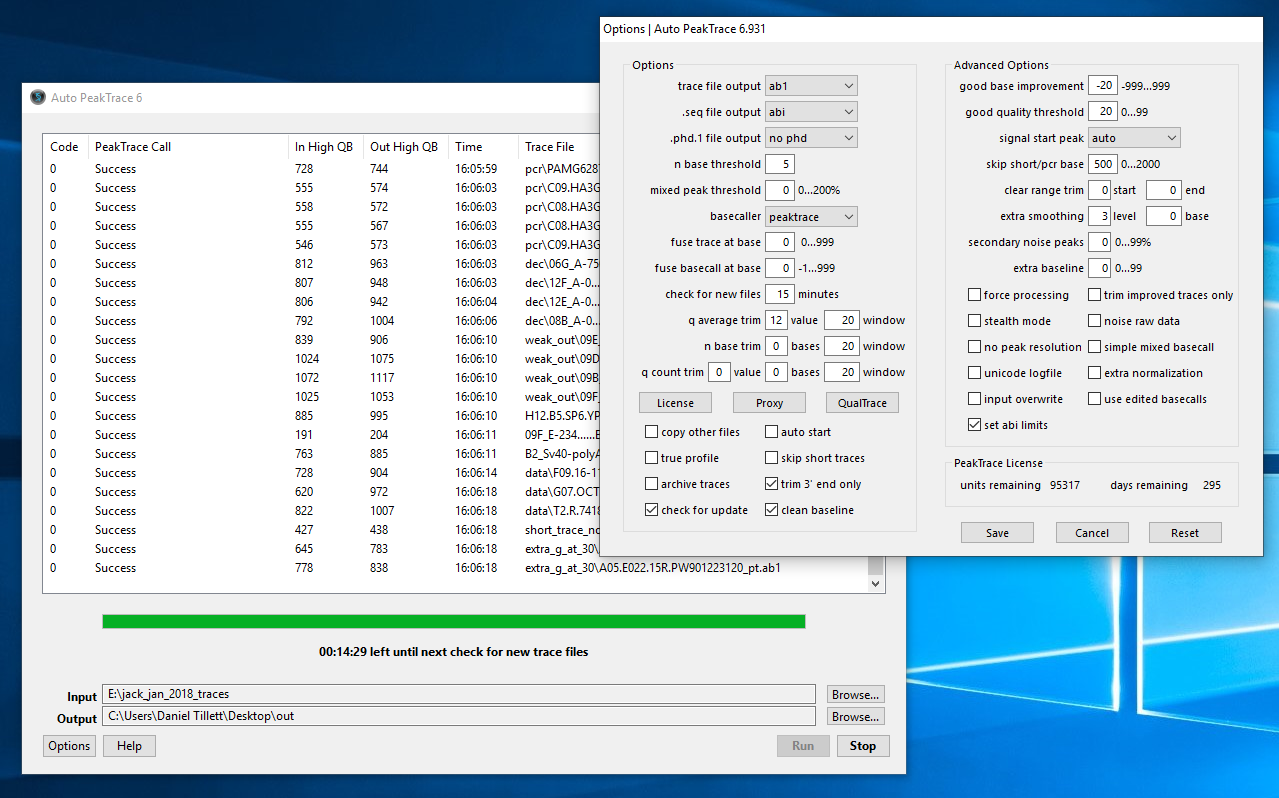 We have released Auto PeakTrace 6.931 and PeakTrace.exe 6.921 for Windows. This minor update fixes two issue that can cause PeakTrace to crash on rare occasions.
These bugs fixes have been made possible by customers sending us example .ab1 files that have caused issues. If you experience any issues please send us example trace(s) as tracking down bugs that cause a crash once every 100,000 traces is much easier for us if we have an example file. Our aim is to always have zero known bugs in all new releases.
This update is a recommend upgrade for all users PeakTrace customers since the bugs that have were fixed have been present for more than 12 months.
Auto PeakTrace 6.931 can be downloaded from the PeakTrace:Box Downloads page. If you do not know the password to access the PeakTrace:Box Downloads page please contact us @support@nucleics.com or contact your local supplier for the update.