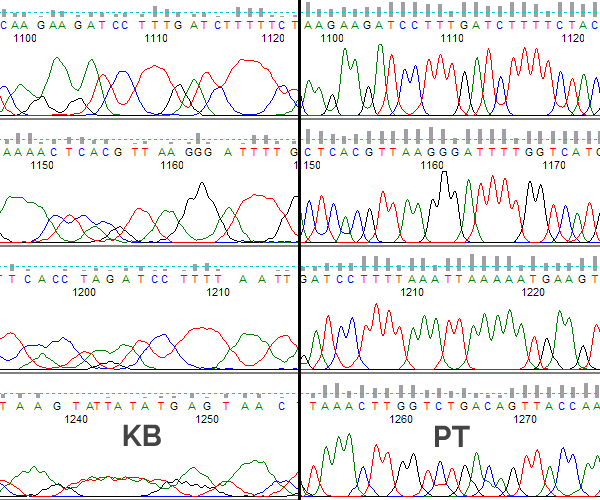 We have released Auto PeakTrace RP 6.41. This is a minor update, but with a number of important changes to the internal modules that improve the performance and basecalling quality. The full list of changes include.
Improvements to the basecalling of traces containing mixed bases.
Improvements to clean baseline and extra baseline processing of traces.
Improved handling of traces that are basecalled with kb or peaktrace/kb options.
Improvements to mixed basecalling module.
Reduced memory requirements and increased processing speed.
Auto PeakTrace RP 6.41 can be downloaded from our PeakTrace RP Downloads page for both Windows (XP, Windows 7, Windows 8 and Windows 10) and MacOS X (10.6+). It is also available via the in-app update function. If you do not have the password to access the downloads page please contact us @ {This email is obscured. Your must have javascript enabled to see it} or contact your local supplier.
If you are not a current user of Auto PeakTrace RP 6 then please visit the Auto PeakTrace 6 RP registration page.