This is a simple to do once you know how. The process is shown step-by-step below:
1. Open the CodeMeter Control Center from Run > All Programs > CodeMeter. Please make sure that the USB Key supplied by Nucleics is plugged into your computer.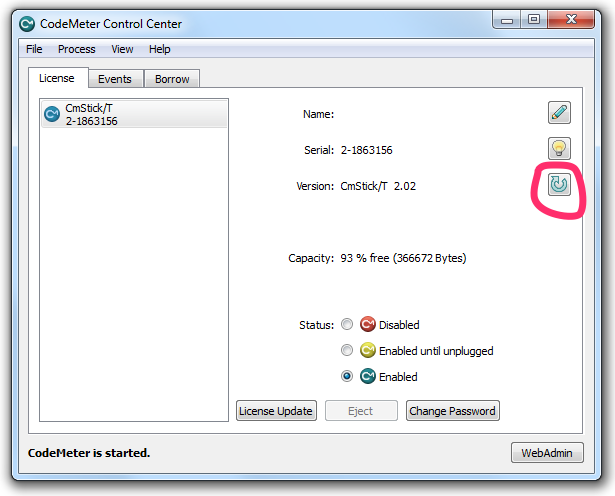 2. Click on the circled arrow icon. The CmStick/T firmware version should be 2.02.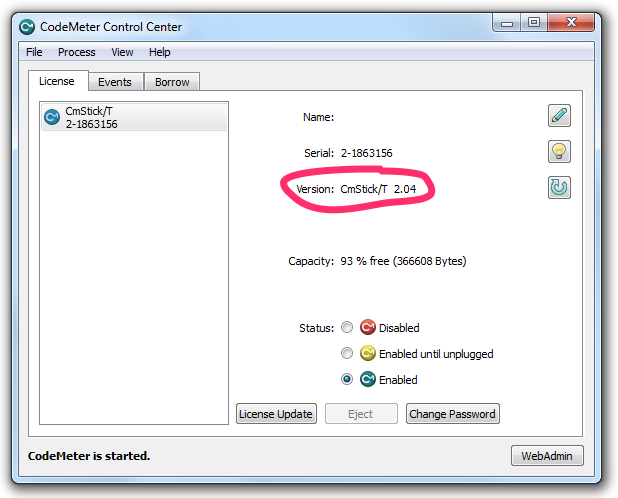 3. Press OK to Execute the Firmware Update. This will take some time. If an error occurs check that you have Internet access on computer. If you don't then move the USB Key to a computer that has Internet access.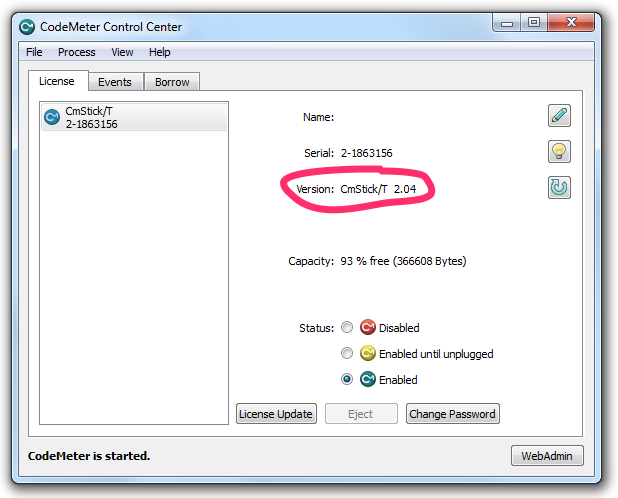 4.The firmware version should now be updated to 2.04 or higher.