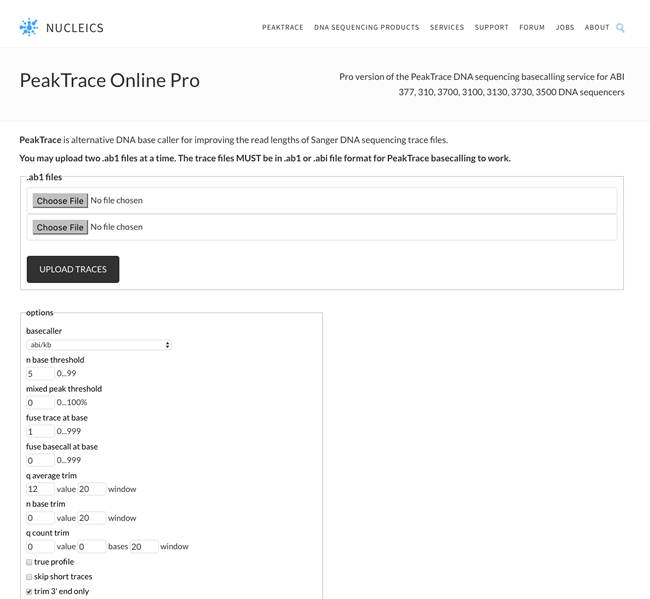 We have released a new version of our free online PeakTrace service – PeakTrace Online Pro. This new version provides access to the full PeakTrace processing settings and better allows users to see what PeakTrace can do.
To use PeakTrace Online Pro please register at the PeakTrace Online Pro Registration page. You will be emailed the access password for the PeakTrace Online Pro page. This will allow you to process up to 250 traces per day for the week (the access password is changed every Sunday). You will only be able to register once to use PeakTrace Online Pro so please don't register until you are ready to start testing PeakTrace on your traces.
As part of the release of PeakTrace Online Pro we have retired the old PeakTrace Online service. If you are already familiar with PeakTrace and just want to process your traces we recommend that you purchase some PeakTrace RP units. You can do this via the Buy PeakTrace Units page.