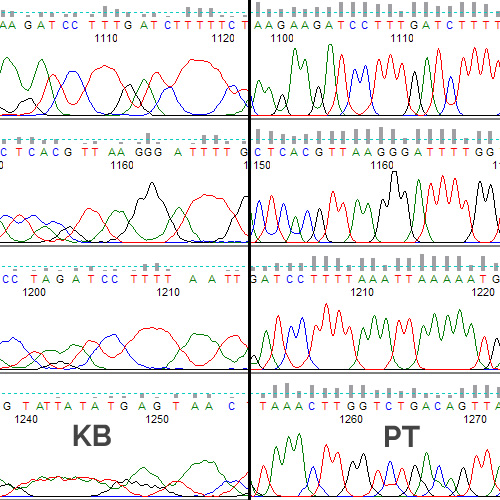 We have released PeakTrace 6.92. This is a bug fix and enhancement release and is the culmination of six months hard work by the team at Nucleics. We have gone through nearly every line of code within PeakTrace to improve and enhance the processing and basecalling of Sanger sequencing traces. While there is no single massive changes from all this work, the cumulative effect of all these small changes adds up to a major improvement. The full list of changes includes.
Support for additional run conditions including ultra low voltage runs.
ABI 377 support.
Improved basecalling.
Improved basecalling and processing of PCR product traces.
Improved mixed basecalling.
Improved processing of traces with polymorphic peaks.
Improved processing of traces with long single base runs.
Improved trace trimming.
Improved removal of air bubble spikes in the trace.
Improved clean baseline and extra baseline processing.
PeakTrace 6.92 is live on our servers so our PeakTrace RP users will be automatically getting the benefits of 6.92. Over the coming week we will be releasing updates for the standalone PeakTrace:Box for Linux and Windows, along with an update for the Auto PeakTrace RP client program for Windows and MacOSX. We will make further announcements when these updates are released.