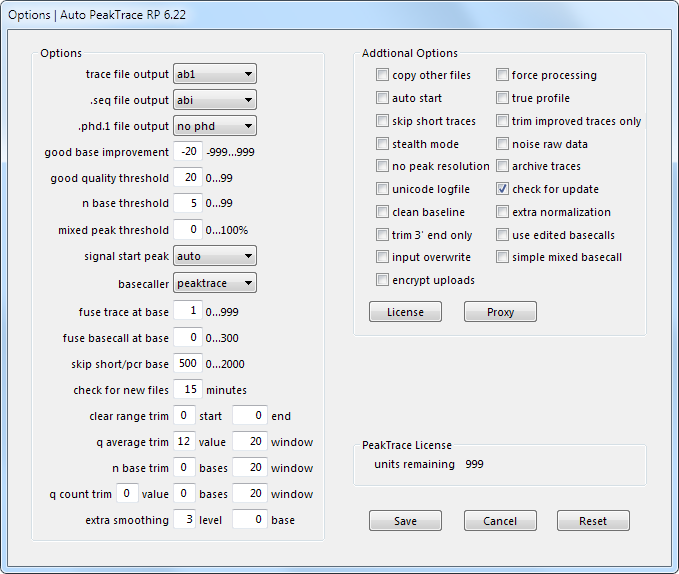 Auto PeakTrace RP 6.22 has been released. The major change in this release is the ability to set the PCR base beyond 500. This allows better trimming of the end of PCR fragment traces larger than 500 bases. The full list of changes includes
New Feature. User settable PCR trim base.
All N bases now have a quality score of 2 rather than 0.
Improved handling of licensing issues.
Bug fixes and enhancements.
It is recommend that all users of Auto PeakTrace RP 6.20 or higher upgrade to this version. It can be downloaded from the PeakTrace RP Downloads page for both Windows (XP, Win7, Win8 and Win 10) and MacOS X (10.6+). If you do not have the password to access this page please contact@ {This email is obscured. Your must have javascript enabled to see it}. If you are a new user of Auto PeakTrace RP 6 then please register at our Auto PeakTrace 6 RP registration page.